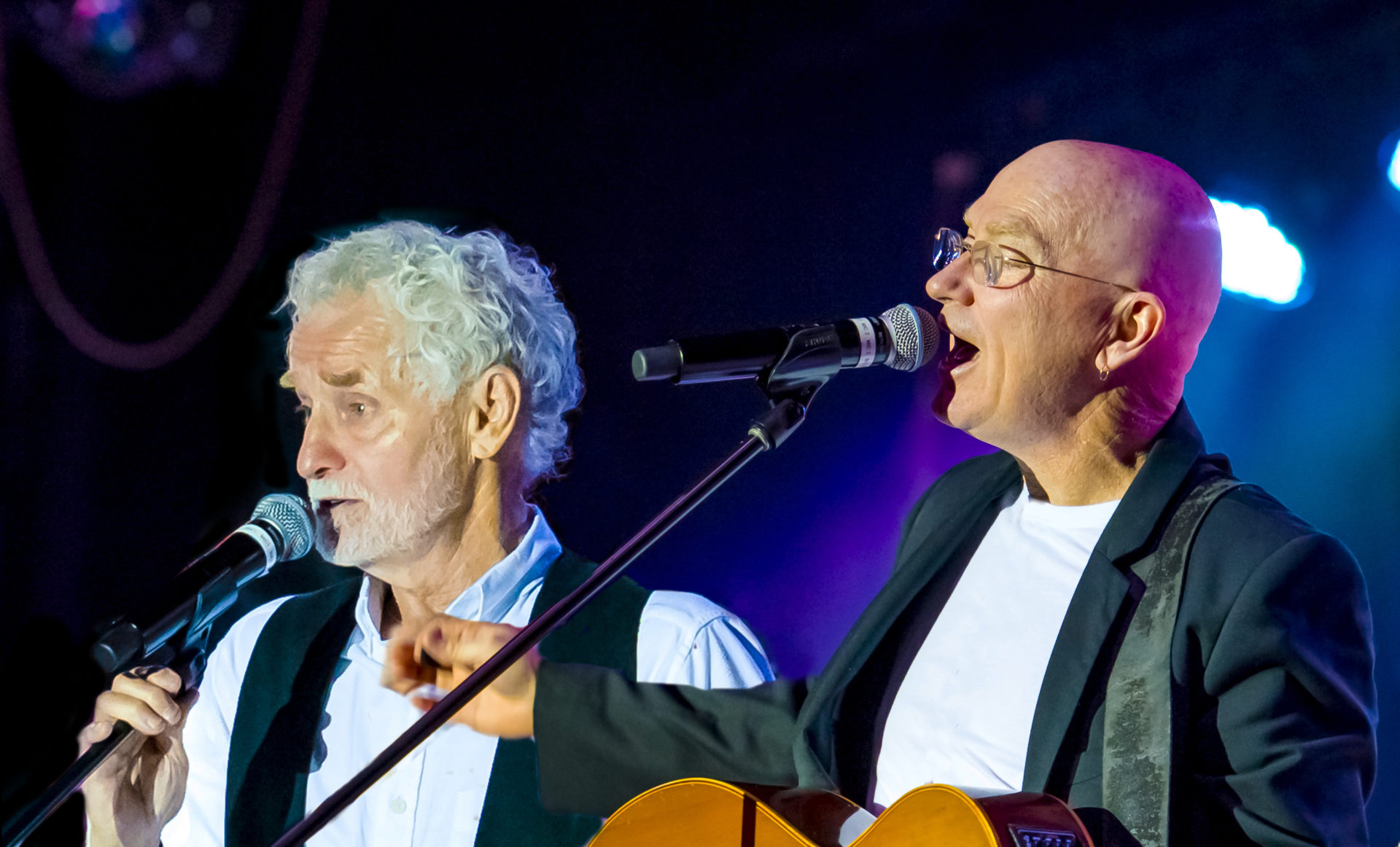 'Shelley & Robertson' are one of Australia's great vocal duos. Their shows' possess stunning vocals & harmony, beautiful acoustic playing,  ad lib humour, & a natural rapport with the audience, that comes from years of performing in front of many different crowds, in many different situations.
Their career of over 25 year together has been diverse & seen them work Festivals, TV, the Australian Opera Company, Theatre, Corporate, Cruises, extensive jingles, voice overs, & 'on the road' in a multitude of venues.
With Mark & John, no two shows are exactly the same, as no two conversations are exactly the same. But in every performance 'Shelley & Robertson' love to communicate, love to entertain, &  love to sing great songs……
'Timeless' highlights songs that are …..well, just that…timeless!
Wonderful tunes from easy listening folk, to rearranged pop to jazz standards.