Passenger Activities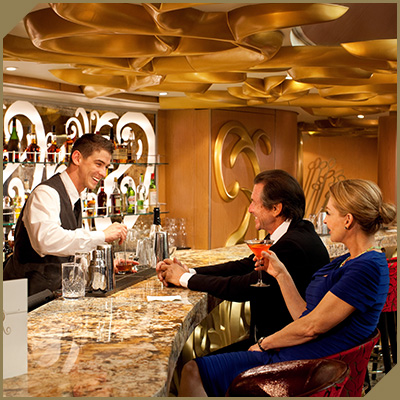 Part of the fun of any cruise is meeting new people and making friends that will last a lifetime. Join in any of the various activities scheduled throughout the voyage encouraging fun, passenger interaction and stories to take home with you to share with loved ones.
SAIL AWAY GROUP PHOTO

What better way to start off the holiday experience of a lifetime than leaving Circular Quay in Sydney at sunset with a big cruise family group photo! Our professional photographers will capture the 'Class of 2018' on top deck as we depart inbetween the picturesque Sydney Harbour Bridge and Opera House together on a journey of fun, sun, music and memories that will last a lifetime!

DRESS-UP THEME PARTIES

Leave your inhibitions at the warf! This is your time to shine and stand out with the biggest and best dress-up theme parties the Radiance of the Seas has ever seen. Grab your leg warmers, afro's, bright colors, hawaiian skirts and party the night away! Click here to view the theme parties.

ARTIST SIGNINGS

Meet and greet a range of headline performers on board at the official artist signing session during the BRAVO 2018 voyage. Merchandise will be available for purchase throughout the cruise to have signed as a keepsake, alternatively, bring along your own special item of your favourite performer that you would like signed – a vinyl record, tour poster etc.

ONBOARD CHOIR

Are you a member of a choir? This is your time to shine!
Take part in the official BRAVO Cruise of the Performing Arts passenger choir led by the multi-talented Jonathon Welch, creator of the famed Choir of Hard Knocks. Guaranteed to be filled with plenty of laughs, smiles, singing and memories that will last a lifetime.