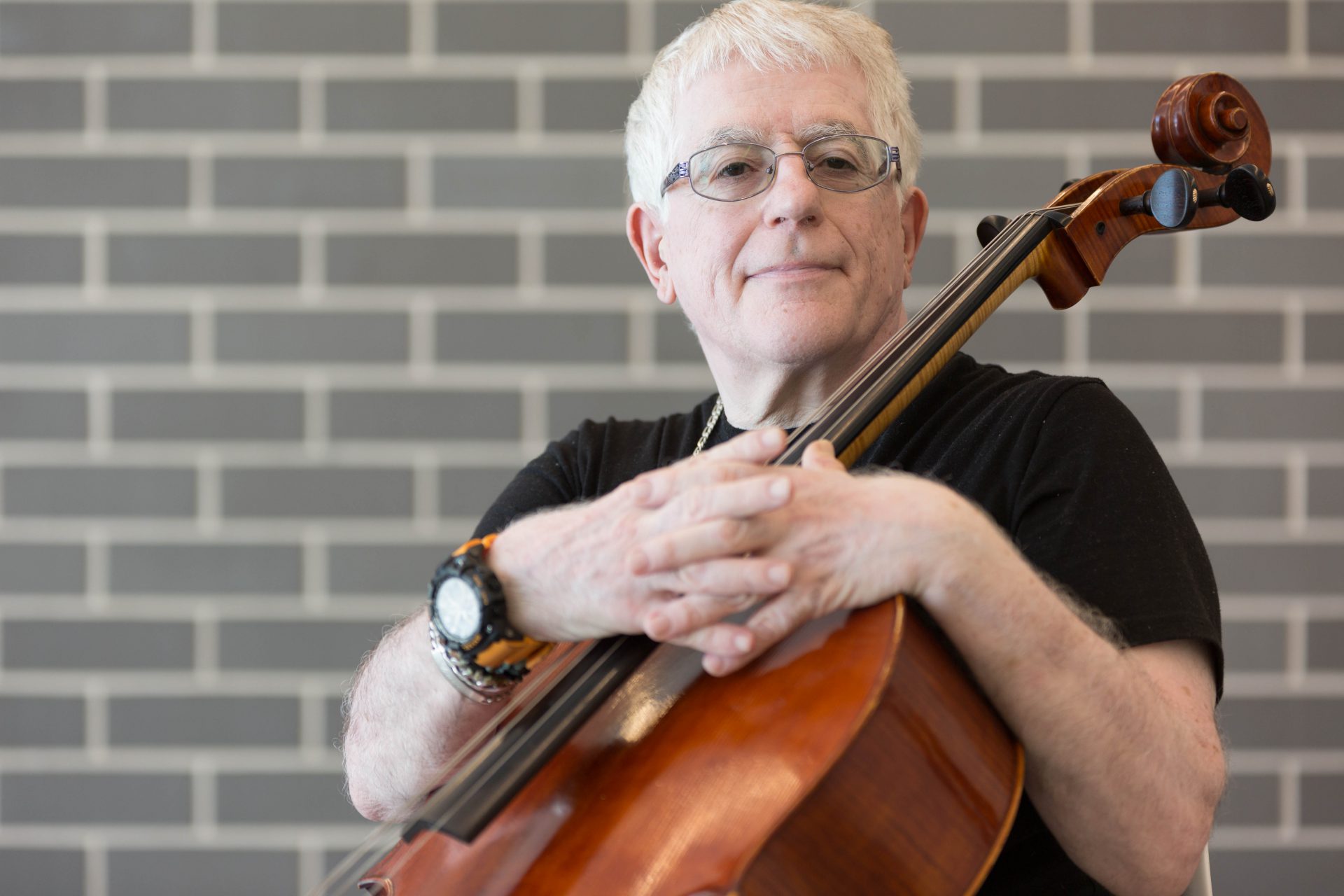 Cellist Dave is marking his `Big 70` in September! and is grateful to still be playing at his peak, despite over 40 hard but exciting years in the music industry both in Australia his home and overseas.
Dave began playing at 6 in the wilds of Kenya, then a British colony, his first audience an aged and crippled male lion called aptly 'Simba, spurred on by the fact an uncle he never knew ,his mums brother ,and who perished in WW2, the holocaust, and who was a fine cellist.
Dave`s determination and drive despite many often harrowing "ups and downs" as a performer and later recording artist has created a self-made international background to his passion for both the cello and music of many styles and genres.
Dave in the early 1980`s earned the nickname with media as "the Aussie Battler" and the "Indiana Jones" of classical music…
From the dusty foothills of Kenya`s Mount Kilimanjaro and an audience of wildlife and tribesmen, he has self-driven his career to such dizzy heights as working in London with such music icons, as Andre Previn, Henry Mancini ,John Williams, to stars such as Shirley Bassey, Roger Moore ,Julie Andrews and Cliff Richard to opera stars Luciano Pavarotti,  Bryn Terfel and Joan Sutherland.
Dave has also led many Australian orchestras such as the original Australian Ballet and Opera in Melbourne as principal cello as well as playing with nearly every eminent English orchestra most significantly the London Symphony Orchestra.
In a long career which included running his very own record label `Safari in Classics` in Britain he has currently several highly loved albums which today stream on all digital platforms including You Tube via Ambition/Sony Music and in Australian stores.
Earlier this year Dave finally found space to complete his career memoirs and family of show business stars 'African Cellist` book ,   He was humbled to see the manuscript snatched up by one of the world`s most flourishing publishers,   Austin Macauley in London for impending World Release in 2020.,along with several distribution offers and interest from Penguin Books.
The biography `African Cellist` is the launch platform also for Dave `s forthcoming" concert cabaret" of the same title., whereby with both performing live, plus anecdotes and quips with audience interaction and latest Video digital technology he will again "take the cello where it has never gone before"
Let me know about special deals and offers
Be the first to know whenever we run a special deal or promotion by signing up below